Branding and Ranching in Quarantine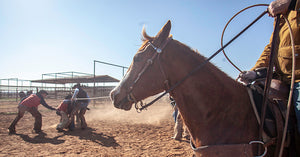 Branding looked a little different this year under quarantine. We didn't get to have our extended family in for the branding like we usually do. In the past, I have depended on my nephews and the rest of our family to facilitate spring branding. Thank goodness my boys are now big enough to handle the load. It is almost like God prepared us for this time.
This pandemic is forcing the boys to be my number one and two ranch hands. With sports temporally out of the picture, they are more available to fill in the gaps for other cowboys that might have helped in the past.
Our family has learned how to work as a team to get the job done. In the middle of worldly struggles, God is giving us the biggest blessings of all… stronger relationships and memories of a lifetime.